These are lampwork beads, made from SATAKE glass.
Each bead shows an original imaginary world.
Those finely detailed beads are about 3x3x3cm large.
Enjoy visiting this website.
All natural places are where wildlife lives. Even in this piece of wood under me.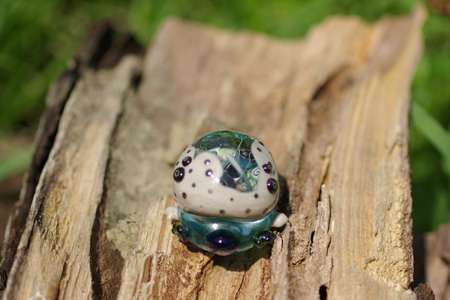 About the artist
Name AKIKO ISONO
Born in the seaside town of Wakayama, Japan in 1965.
Started to make glass beads in 1995.
My works have been displayed in many exhibitions and crafts markets in Japan.
In my free time, I enjoy skin-diving and sport-climbing.